Based on @FrankDenneman & @lamw  blogs, I have built my vHomeLab SDDC & EUC and NutanixCE.
My vHomelab is composed as below
Network:
Router Wifi Linksys 1900ACS for Internet Access and VPN.
Cisco SG300-10 10-Portas a Core Switch
Hub 8 port for the vSAN of the Intel NUC
Servers:
3 Intel NUC D54250WYKH2 i5 4250, 16 GB RAM, Disk 512GB mSATA,  HDD 1 TB, additional network card StarTech USB. Nutanix on NUC
1 SuperMicro Server X10DRI-T-O, CPU 1 Intel Xeon E5-2620 v3 Hexa-core 2.4 GHz, Samsung DDR4-2133 32GBx6 (192 GB), disk 1 TB SSD, 4TB SSHD, 4 TB HGST
Storage:
Western Digitral NAS EX4100


 
My HomeRack 🙂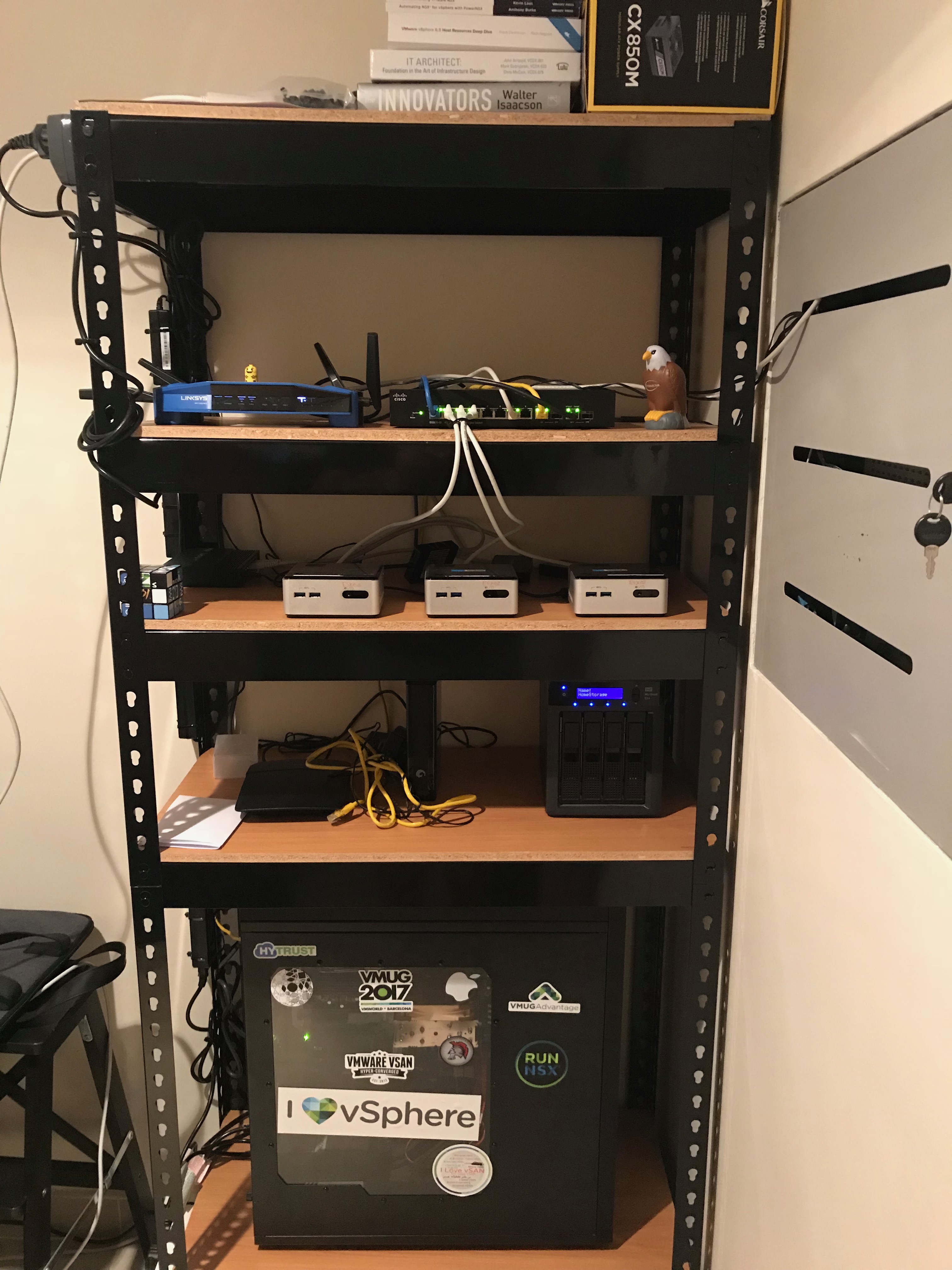 See you Soon !